GROW YOUR PEOPLE AND ORGANIZATION THROUGH GAMES-BASED BUSINESS SIMULATIONS
Strategic challenges need expanded innovative thinking to cope with their inherent complexity. How can you develop that in your organization if you only use conventional learning approaches?
Our games-based simulations provide the rocket fuel for organizations to accelerate the transformation of their senior managers into strategic thinkers and mature leaders.
These simulations provide a high-impact, cost- and time-efficient way to enable self-directed, experiential learning for individuals and teams who need to develop higher-level analytical and decision-making capabilities in complex and dynamic environments. 
GREEN4GROWTH P1: PRODUCTIVITY THROUGH SUSTAINABILITY
Learn how to turn around business performance and people engagement using sustainability measures.
GREEN4GROWTH P2: STRATEGIC PIVOT
Your company may be performing effectively but is it capable of adapting to fast-moving changes in its external environment?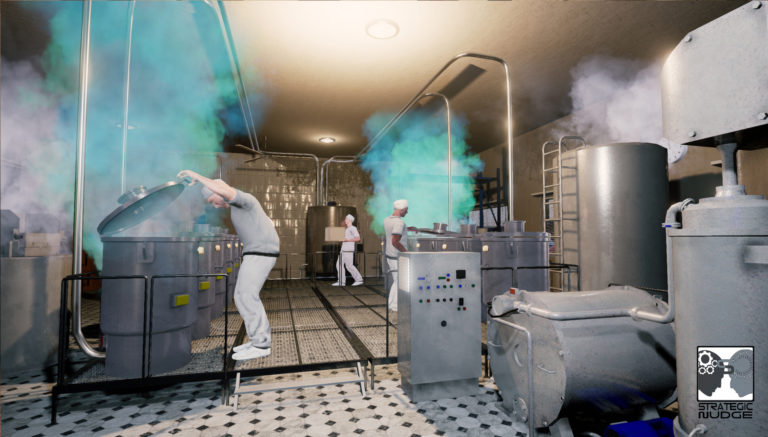 Get Your Ducks in a Row - Build a Culture of Constant Improvement with Lean and Hoshin Kanri
You have improved your systems through Lean, tuned strategy deployment with Hoshin Kanri  – but your people are resisting the changes and the results aren't what you hoped for? Here is how you get your people on board to achieve lasting improvements and return on investment.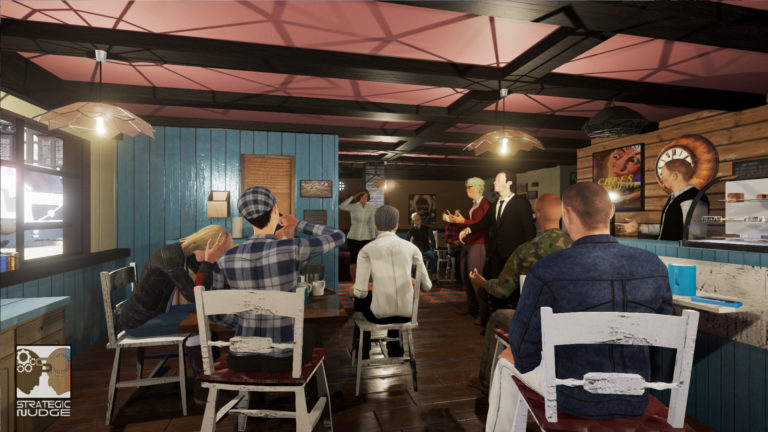 TRANSFORMATION THROUGH TRUST: CHANGE LEADERSHIP
The mechanics of change management systems are easy. The real challenge is leading your people through large-scale transformational change and uncertainty.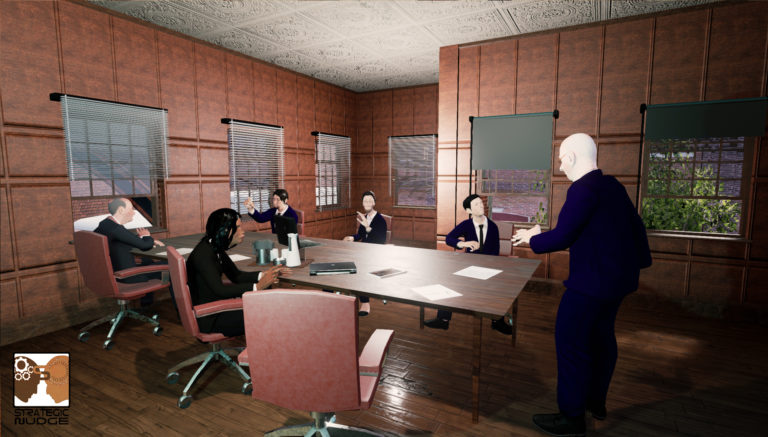 CULTURE CLASH OF THE TITANS: MERGERS & ACQUISITIONS
You can synchronize products and processes, but how do you cope with contrasting attitudes, expectations and belief systems?

The Virtual Business Environment (ViBE)
To make our games a catalyst for truly powerful and effective learning experiences we have gone above and beyond what has been available so far; we have developed an entire Virtual Business Environment (ViBE). Upon this platform we are building a range of games-based simulations which provide personalized learning experiences and which you will recognize are very close to your organizations real-life challenges.
ViBE models organizations with all their relevant features. This enables our games to simulate the complex interactions between the different elements of a company - its financials, systems and people. When embedded in the games, these features allow learners to experiment with decision-making and gain feedback about the impact of their decisions on business performance and the engagement of the company's employees.
The suite of games we are developing on the ViBE platform focuses on key business challenges: organizational productivity and performance turnaround, strategic business transformation, and change leadership.