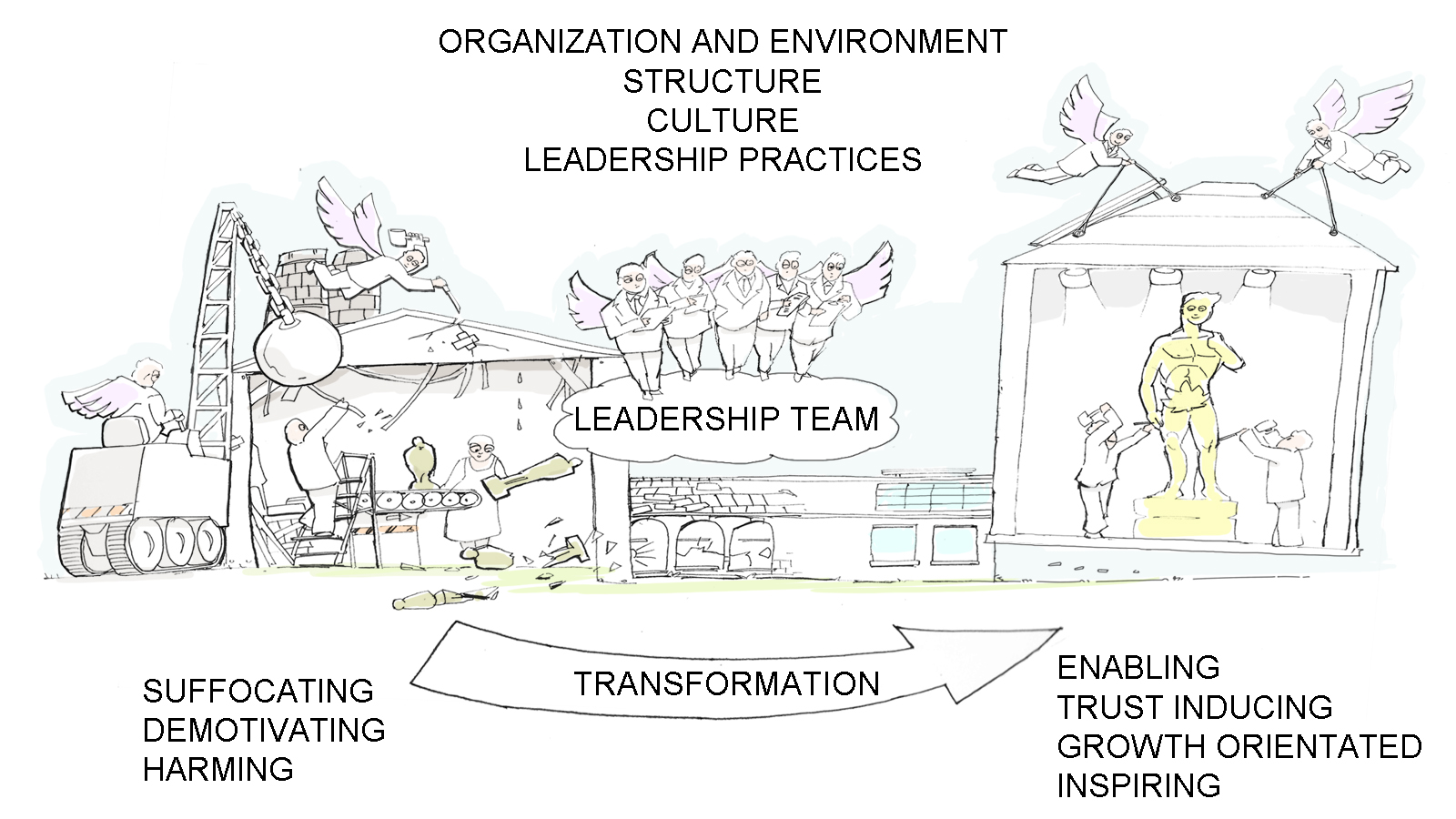 We Enable Your Senior Leadership Team to Create An Organizational Environment Within Which Your People Can Thrive
Whilst our games-based simulations and follow-up developmental coaching support will make a great difference to your senior executives' performance and development, they address the person – not their environment.
If their environment – the organization's structure, culture, managerial leadership practices – doesn't support your people's desire and capability to engage and perform more effectively then the risks are clear and predictable; poor decision making, loss of performance and productivity, lack of innovation, high staff turnover and loss of key talent. At the very least your investment in their development goes to waste.
That is why we offer an integrated solution for your organizational capability development – to ensure that your efforts and ours culminate in your success and your organization can move forward with new power in its strategic direction.
What We Do and How
Throughout an OCIS consultancy project we empower the C-suite to develop their capabilities to become the sponsors and guardians of their organizational health: to ensure that structure, culture and leadership practices develop and sustain high-performing and engaged people. OCIS will give you the tools to achieve your goals.
By The Way...
What we DON'T do: take over your organization, bring in large teams of consultants to do it all for you and then walk away, leaving you with a huge invoice and to pick up the pieces when everything goes back to the old ways….